Coaching and Mentoring is a creative partnership to help you achieve your goals.
Everyone who comes to a coach is looking for change, improvement, development and achievement. 
Life throws us a curve ball sometimes and we need to adapt the way we think, speak and act.
That curve ball can come in the shape of a crisis that we haven't dealt with before or not sure how to deal with this time.
…Actualise Your Self…
Crisis often comes in the quarter-life, moving from adolescence to adulthood – life direction, career choices, relationships, becoming independent and having to make meaningful relationships in our work and private life. 
Crisis can come in the mid-life, when we have been doing something for 10-20 years but change is needed; maybe a relationship needs careful reflection and change, a career or creative project needs initiating and/or transforming. 
Crisis can come in the three-quarter-life around retirement when shifts are happening again in terms of purpose and meaning, direction and finding something more fulfilling.
…Transform the grooves of bad habits…
The first couple of sessions of coaching can be the most challenging because that is when the resentment, fear and anxieties, traumas and past experiences come to the surface. With patience and compassion that gives way to a pathway, an understanding of the obstacles, a clearer vision of the goal and the steps to reaching that goal.
Coaching is about giving you the tools to find your way, your path and your journey of initiation and testing. It is through our challenges that we find the way to feeling better about ourselves and those around us; finding out who we really are and what we think, rather than what other people and society thinks we should do and be. 
Be yourself. Find yourself. Be true to yourself. This is the pathway of coaching and mentoring.
…I will reason…I will will…I will act…
I offer supportive and confidential Coaching & Mentoring online and by phone for sincere enquirers who may be facing crisis and/or review in their life. Everyone has to face the challenges of relationship problems and separation, loss and bereavement, family and parenting issues, career direction, work-life balance, bullying and abuse, anxiety and depression, anger, living with illness, life work crisis and transition or making sense of their spiritual and material direction of your life.
Coaching & Mentoring offers a partnership to help you move through difficult situations, developing more successful relationships around you, finding ways to regulate intense and overwhelming emotions, staying energised, being well physically, mentally and spiritually, rediscovering your goals and aspirations and achieving them.
I work with people who are moving through transitional stages in their life. At these moments major changes appear in relationships, career/vocation/business and self-realisation. Coaching & Mentoring is a process of working through those transitions in a way that embraces change and bringing greater purpose and meaning in who you are and what you do.
…Know that your power is limitless…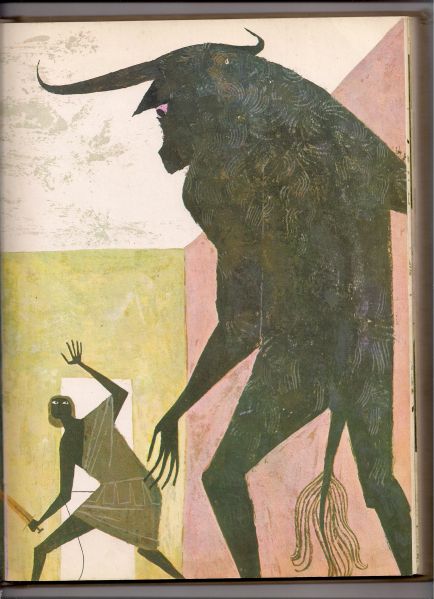 We all have to face the Minotaur within and doing so helps see through the clouds of intense and overwhelming emotions that accompany the crises and transitions of life direction, relationships with those around us and past experiences that keep holding us back.
…Your power lies in the gateway of willpower and intelligence…
Coaching & Mentoring is a practical process to improve well-being and resilience and achieve your goals. It is a partnership in a creative process to maximise potential. It is performance-driven in terms of getting to know the current issues that are holding you back so you can move forward. This Agreement for Coaching & Mentoring underpins the creative partnership that helps you achieve your goals. You can find out more about Coaching and Mentoring here. You can read some testimonials from past clients here.
Affordable and Professional Coaching and Mentoring
The counselling, coaching and mentoring sector is often defined by its high fee structures. MH Coaching and Mentoring has been established to make coaching and mentoring more affordable and accessible for people of different incomes and financial situations given the more unstable nature of work and income in the current situation.
I decided to become an independent online practitioner, free from the high fees and compliance regimes of professional associations, insurers and agencies that provided rooms to rent to have in-person therapies. I practice with the support of an experienced and well-qualified supervisor who I have confidential supervision with when client work requires it. I also make sure I am taking CPD to keep my skills up-to-date and refreshed. I also mark case studies for a counselling course provider. I can now offer affordable rates based on a sliding scale:
Unwaged/Universal Credit: £15 per session
Low income and Furloughed: £20 per session
Middle-Higher income: £25-30 per session or 10 sessions for the price of 9 (when paid in advance)
Email your Enquiry for a Free Consultation
You are welcome to have a free consultation to explore some more of where you are at and what you wish to achieve. After that there is no obligation to take up formal session-work. I offer coaching and mentoring via video – Skype, VSee or WhatsApp – or telephone.
You may contact me at martinhandy@protonmail.com.
Crisis Support for Mental Health
Unfortunately I cannot provide 24/7 support. If you need support immediately please contact The Samaritans by calling 116 123 or visiting their website at Samaritans.org or going to A&E.
Also you might find this fact sheet crisis-_teams useful which explains what support is available for you. It is published by the Rethink website and provides a great deal of information. I also provide lots of support and links in this website to help for depression in the resources section.
…Change not the circumstances of your life…Change your Self…
© Martin Handy 2020
Google+